Holiday Christmas Cookie Box 2022
Christmas is my favorite time of the year. I like to make boxes of cookies and give them to my friends during Holiday season. I actually started my blog because I wanted to keep all my recipes in one place and share with people. Because everyone was asking me how I made cookies when they seen my cookie box. This year I am sharing my Holiday Christmas Cookie Box 2022. I've decided to include year in the name of each box. I think this will make easy to find recipes of all cookies. Down below you can find all cookies that were in this year cookie box and links to recipes.
In this Holiday Christmas Cookie Box 2022 I included gluten free cookies, nuts free cookies and cookies made with nuts. I think this box in perfect for everyone. You can find cookies for your taste.
Check also One Dough Holiday Cookie Box that was made in 2020. This box include only one dough that makes six diffrent cookies. I am sure you will like this box.
These Thumbrint Cookies are soft and buttery, they are just melting in your mouth. Very classic cookies that easy to make and no chilling time requared.
Orange Chocolate Chip Cookies are my son's favorite in this box. If you like combination of orage and chocolate, then you will love these cookies. Classic Chocolate Chip cookies with my modern twist.
These Italian Amaretti cookies are crispy on the outside and soft and chewy inside. I wanted to include gluten free cookies to the box and these cookies are.
These Double Chocolate Chip Cookies are for chocolate lovers. They are loaded with a lot of chocolate. Every cookie box has to have these cookies. They are really chocolate heaven.
These Pistachio cookies are made without any food coloring. They are not very sweet and have the best texture.
Hazelnut Cookies are soft cookies that made with roasted hazelnuts. I think hazelnut dessert is perfect for Chistmas season. There is something magical about hazelnuts that makes cookies very tasty.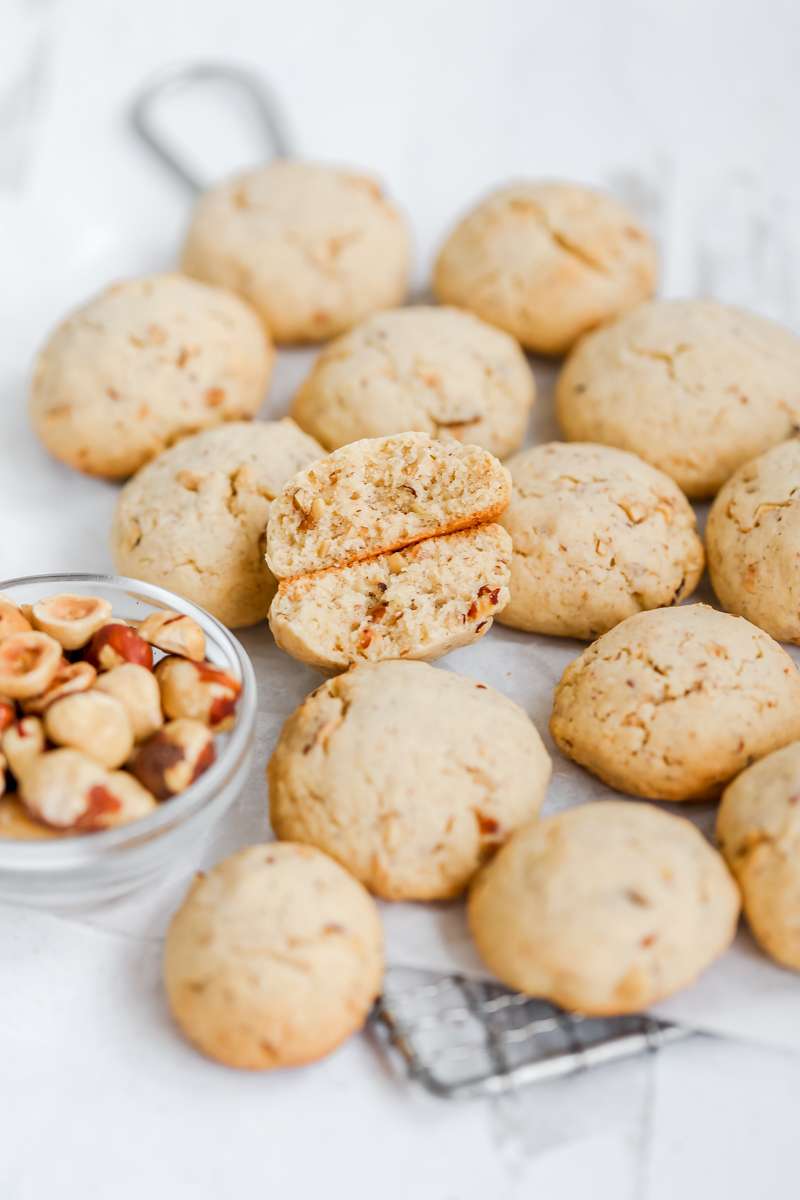 If you make any of these cookies from Holiday Christmas Cookie Box 2022, please tag me on social media and make sure to leave a rating down below. I would love to see your creations! Check also other recipes: